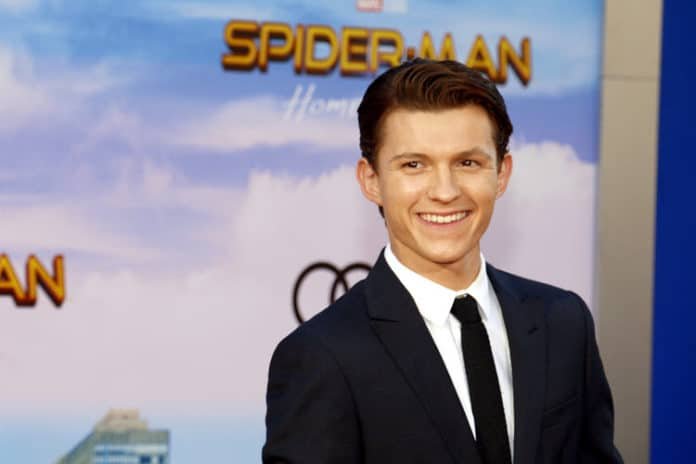 Last Updated on February 18, 2020 by Mark P.
The Instagram community and social media users at-large joined in a collective freakout when it appeared that the popular Spider-Man actor Tom Holland disappeared from Instagram, with no trace of his account to be found on the platform. Well, Tom Holland has come out to discuss why he intentionally shut down his account, and the reasons are far too close to home for many regular social media users.
According to an article from CBR, Holland, said that he found himself addicted to Instagram in a way which deeply affected his emotional and mental health. In a promotional interview for his upcoming film Onward, Holland came clean about his decision with the reporter from E! News stating that "It was taking over my life, and I was becoming obsessed with it." Holland continued to point out his annoyance with Instagram; "Like, 'How many likes did I get?' and 'What did people say about my picture?' and who's doing this and who's doing that. I found myself focusing more on my Instagram life than I was on my real life."
Does this sound like anyone you might know?
Holland wrapped up the discussion pointing out the benefits of finally digitally-detoxing himself from Instagram. "And now that I've taken a step back and I've started to focus on Tom and the future of what Tom is gonna be, I have- I'm talking about myself in the third person, I sound like such a dick, but you know what I mean. I'm just working on myself, and I feel really great for it."
This whole internet/celebrity debacle highlights the growing and very obvious concern that social media addiction is having on people around the world. Mark Griffiths, a professor specializing in Behavioural Addiction at Nottingham Trent University, wrote in a report that "Most individuals who are heavy users of social media are what I would describe as habitual users (rather than addicted users). Some habitual users may experience problematic aspects to their social media use (such as decreased productivity at work or educational study, and/or not spending enough quality time with their family) but these individuals would not be classed as social media addicts."
Essentially, social media is having the same mental effect as many other negative addictive behaviors you can imagine. "Finally, the more that an individual invests in something (whether it is time, money and/or effort), the more they tend to persist in the behavior. The introduction of streaks on Snapchat are a good example. The whole point of a Snapchat streak is to see how long an individual can keep it going. The higher the streak score, the longer an individual is likely to persist in sending photos every day to the other person."
Do you agree that social media addiction is a real issue? Let us know in the comments!