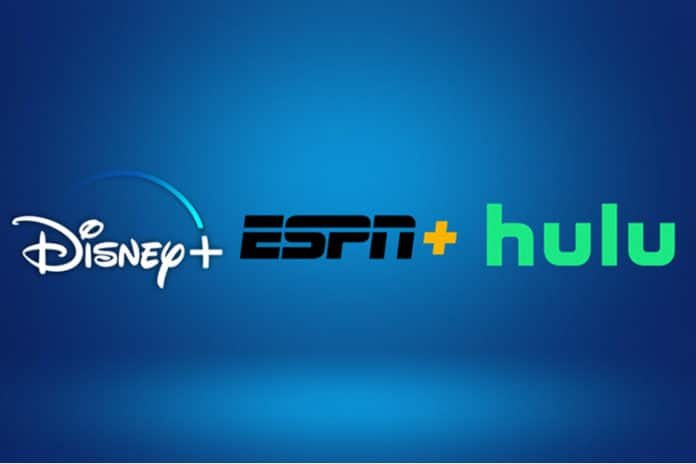 Last Updated on January 12, 2020 by Mark P.
Bundles and deals go hand in hand, and the more you can get in one bundle at one price, the better. Disney+ has been out for just about a month now, and so far it's been doing very well (in no small part due to The Mandalorian). That said, many people are interested in the notion of getting a Disney+ subscription at a cheap price. In an unusually generous act, Disney is offering a fantastic deal; a bundle with Disney+, Hulu, and ESPN for just $12.99 a month. In case you didn't know, that's the same price as one month of Netflix, except Disney+ has 4K HDR as its standard, while Netflix does not. It doesn't take a economist to see why this is a great deal.
It actually gets even better though. Taking advantage of this deal will ultimately save you $5 a month compared to buying each of these subscriptions separately. Moreover, Disney will reduce your bill if you already own Hulu or ESPN+ subscriptions, so if you're already in possession of one, you can still take advantage of this awesome discount. However, there are some downsides, even if they are understandable in and of themselves. This deal is not compatible with the Disney+ free trial.
Even so, the deal is an amazing one, considering that Disney+ by itself has over 600 shows, documentaries, and films, and that's to say nothing of Hulu or ESPN+. Whether you're getting this subscription for yourself or for someone else, we're fairly certain there's enough content involved to keep anyone entertained.
Besides, if you aren't confident in this deal and its offerings just yet, you can always beat the system; just get a normal Disney+ membership, use its one week free trial to see if you like, and either cancel or switch over to this better deal before any payment is taken for the regular membership.
But remember, this is a promotion, not a permanent deal. It could change over time, and if you don't take advantage of it now, you'll just miss out on a great opportunity. So if you are interested for your sake or someone else, be sure to cash in on this excellent deal while you still have the chance to do so, and don't sit on the fence so long that you miss it.
Related Product Review: Best Disney Karaoke Machines