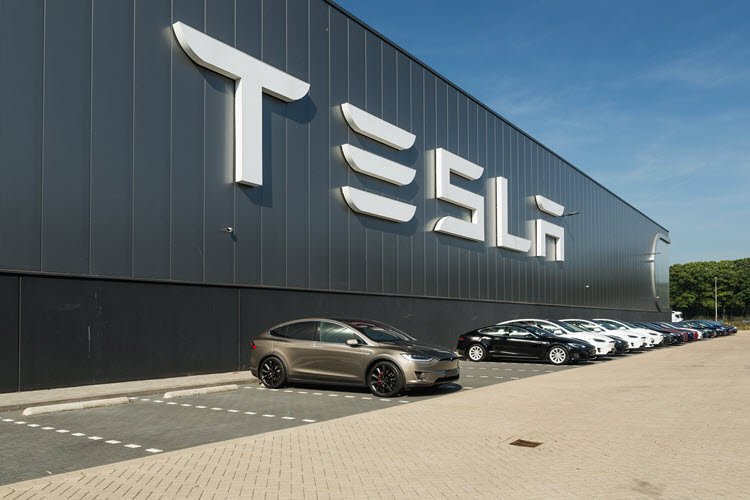 Last Updated on April 5, 2020 by Mark P.
In the midst of one of the largest health and financial crisis of a generation, Tesla manufacturing plants have had to suspend production indefinitely in order to flatten the curve via social distancing so that we come out of the present and invisible threat of COVID-19, aka the coronavirus.
In a breaking story from Reuters, "Tesla Inc on Thursday ended a standoff with local California authorities concerned about the spread of the coronavirus, saying it will suspend production at its San Francisco Bay Area vehicle factory on March 24." This is only part of a continuing challenging time for the tech company and vehicle manufacturer.
According to the article, Tesla also intends to temporarily suspend production at its "New York solar roof tile factory" while "operations at its Nevada battery plant will continue."
In a statement provided to the press, Tesla stated that "Despite taking all known health precautions, continued operations in certain locations has caused challenges for our employees, their families, and our suppliers." As a result of the announcement, Tesla shares were down 8% in after-hours trading following the announcement.
Reuters points at that this critical decision regarding the suspension of operations at the California facility comes as "Tesla ramps up production of its Model Y sport utility vehicle at the factory" citing that "Demand for the Model Y is expected to be higher than for all of Tesla's other models combined," said Tesla CEO Elon Musk.
Through his account on Twitter, Musk tweeted that "Tesla's China operations were running 'normally across hundreds of suppliers and all of Tesla Shanghai (which is a key factor in Tesla's plan to expand car production globally)'." The decision regarding the California facility comes after several intense days of negotiating with local officials from the city of Fremont, where the facility is located. This is still a pending story.