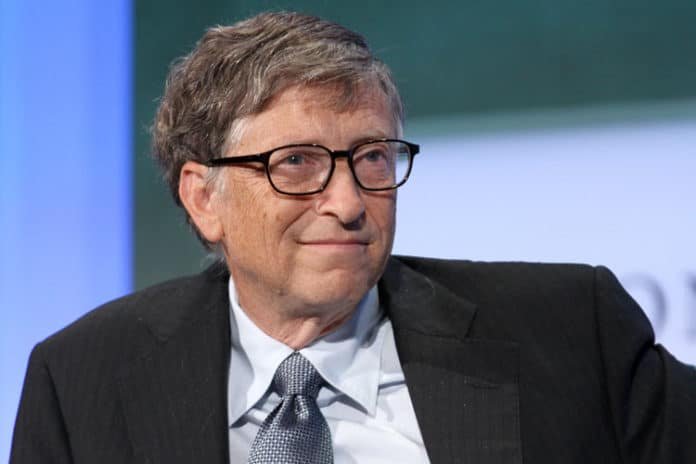 Last Updated on March 15, 2020 by Mark P.
It is always a little difficult to imagine a company going on without the one who started it all, but Microsoft has announced that Bill Gates himself has stepped down from its board of directors in order to "dedicate more time to his philanthropic priorities including global health, development, education, and his increasing engagement in tackling climate change." Gates served as the chairman of the board since 2014.
"It's been a tremendous honor and privilege to have worked with and learned from Bill over the years," said Microsoft CEO Satya Nadella. "Bill founded our company with a belief in the democratizing force of software and a passion to solve society's most pressing challenges. And Microsoft and the world are better for it. The board has benefited from Bill's leadership and vision. And Microsoft will continue to benefit from Bill's ongoing technical passion and advice to drive our products and services forward. I am grateful for Bill's friendship and look forward to continuing to work alongside him to realize our mission to empower every person and every organization on the planet to achieve more."
On the other hand, Gates made it very clear in the following statement that he is in no way leaving the company entirely. "With respect to Microsoft, stepping down from the board in no way means stepping away from the company. Microsoft will always be an important part of my life's work and I will continue to be engaged with Satya and the technical leadership to help shape the vision and achieve the company's ambitious goals. I feel more optimistic than ever about the progress the company is making and how it can continue to benefit the world."
Gates founded Microsoft back in 1975 alongside Paul Allen, who died in 2018. He was also the CEO of the whole company until 2000, who passed it onto Steve Ballmer, who passed it on to current CEO Satya Nadella in 2014.
Despite Gates stepping down from the board of directors, 2020 will still be a very important year for Microsoft considering Project xCloud and the Xbox One X. That said it is pretty unlikely that anything of real import will change in how Microsoft operates or what goals they are looking to achieve in the near future. The more things change, the more they stay the same.