Last Updated on April 2, 2022 by Mark P.
The Romwe company is more than likely an online shop that caught your eye a time or two as their enticing ads popped up on your Facebook or Instagram feed. The attractive appeal, styles, and options can provoke just about anyone to take out their credit card and click purchase if money was not a concern. But that is the real zinger here; shopping at Romwe is not a money eating issue at all. In fact, aside from the trendy, vibrant, quality looking attire they feature, one of the more appealing aspects you noticed was probably the price tag on those gorgeous pieces.
But that very realty might be the sole thing holding you back from ordering from Romwe in the first place. After all, clothing for dirt-cheap prices might feel too good to be true and make you suspect something scammy is going on. If this sounds like you, then keep on reading the Romwe review, as it will solidify your confidence that yes, Romwe is a legit shopping site, and yes, Romwe is safe to use.
What is Romwe?
You may already know that Romwe is an online store that sells luxury looking fashion at extremely affordable prices. But diving under the surface a bit more, Romwe is an international clothing site based out of China. It has been in business since 2010 and has demonstrated itself as a dependable, respected clothing business to help women/self-identified women obtain high-value outfits at an incredible price. Romwe has been so successful, that it is one of the leading online shopping resources for women today.
Is Romwe a Good Site with Good Quality?
Romwe.com is certainly stamped as a user-friendly site that makes shopping fun and easy. Yes, the quality is exceptionally high, customer service is very prompt and willing to provide support, and the prices are nothing shy of competitive.
According to Sitejabber, Romwe has an overall rating of 3.15 stars out of 1,990 reviews, which demonstrates that the majority of buyers were generally satisfied with their purchases. It was also ranked #3 on among the discounted clothing sites active today.
Actual reviews from customers:
"First, I would like to say that I received my items three days after placing an order! I have shopped from many online stores before, but I swear, ROMWE has exceeded my expectations. THE BEST!"

"This was my first time shopping on ROMWE, and I am very, very pleased and surprised by their professionalism, organization, and fast delivery. Great quality too."
Is Romwe Legit & Safe?
First and foremost, Romwe is not a scam, and it is a legit, safe place to order beautiful clothing. They are protected by Norton Secured and uses the industry-standard SSL certification to encrypt customers' private information. Though the price tag might raise some red flags for many, it is a real, functioning business and has been delivering to consumers worldwide.
Is Romwe a scam?
No. Romwe is not a scam. With zero scam reports and being a business that employs 113 people, they are completely, 100% real, and you are safe to shop there. Romwe currently does hold a rating of "F" with the BBB but that is mainly because they are not taking the time to focus on resolving issues reported to the BBB.
Romwe Shipping Time & Delivery Expectations
With shopping at Romwe, you have to remember that the part of the world you are in will dictate how long it will take your item(s) to reach your doorstep.
Where does Romwe ship from?
In that same breath, Romwe may be based in China, but it does have five warehouses in different locations to optimize shipping and delivery speeds: California, New Jersey, China, Dubai, and Belgium.
How long does Romwe take to ship?
When placing an order, Romwe indicates that they will be between 3 to 7 business days to process the order before shipping. Once passed onto the carrier, Romwe is not in control of how long it will take from there.
How long does Romwe take to deliver?
In general, you can expect to have your shipment 4 to 10 days expressed or 10 to 20 days using standard (which is free shipping).
To stay updated throughout the entire duration, you can always use the tracking package feature using the tracking number Romwe provides once shipped.
Romwe's Return Policy
Yes, Romwe does offer returns and even displays an easy to use guide on how to do so if you are not happy with your order, or if something is damaged. Keep in mind that unless Romwe personnel made an error in shipping costs (if you chose express), you will have to absorb that regardless of requesting a return or exchange, including the cost to send it back.
Now, this might be a bit of a non-shocker, but there are some things that simply cannot be returned. This is not just according to Romwe, either; it is a standard used across just about all online and brick and mortar stores for safety and sanitary reasons. With that being said, the return and exchange exceptions and deemed final sales at Romwe include:
bodysuits
lingerie
swimwear
jewelry
personal and health care products
beauty and accessories (not including scarves, bags, and mermaid blankets)
*Another critical highlight to take note is that due to COVID-19, Romwe is not issuing exchanges at this time. Though there is no resume date on when they will begin doing this again, chances are they will likely resume regularity once the pandemic subsides in the future.
Romwe Sizing
Aside from cost and quality, sizing is always a significant concern when buying online without being able to try something on first. Though there are mixed reviews on how sizing works with Romwe, more people are leaning towards the side that they do run on the smaller side. Due to this, you might want to consider going up a size to be on the safer side of things. Along with this, make sure you know your own measurements and use the Romwe size guide as a key reference before making the final verdict.
Romwe Coupon & Promo Codes
There are always sales, coupons, and promotions going in at the Romwe store. They will typically have signs flashing with deals and coupon codes featured at the top or at check out for you to apply. In addition, if you subscribe to their website, you can also get even more stuff such as exclusive seasonal promotions/coupon codes, email discounts, lightning deals specific to certain days, student discounts (you get 15% off continuously if you register as a student), and of course, their clearance section.
As long as you are mindful of the deals going on, you are more than likely to save some extra cash when shopping at Romwe.
Conclusion
Shopping online is, without a doubt, the new norm in society. It provides maximum convenience, endless options, and is an overall great way to branch your style out even more. But with that reality stems the uneasy feeling that you might just fall into one of the millions of scams that are out there. Though it can be easy to become blindsided, and kudos to you for researching first before purchasing, you really have nothing to fear when it comes to Romwe. This online store is not a scam and never will be.
In the end, hopefully you feel much more comfortable shopping at Romwe.com. It is trustworthy, reputable, and has been around for over a decade, providing top quality materials for little cost to people worldwide. So, go ahead and shop and/or register with Romwe, and start enjoying the process of browsing impressive clothing items while saving money at the same time.
Romwe Rating
Our overall rating for Romwe is 4/5 stars. Our main concern is that they do not offer standard express shipping times and customers might have to wait up to 3 weeks to receive their order.
If you have any questions beyond this article, feel free to reach out to their customer support team, and they will be able to assist you further. Unfortunately, because Romwe is an online company, they do not offer a phone number for customer support.
Romwe FAQs
Is Romwe a legit site?
Absolutely! Romwe.com is a great place to shop for the latest fashion. Great deals on clothing, shoes, home goods, and even fun things for your pets!
Is Romwe and Shein the same?
Romwe and Shein are not exactly the same, though these companies are both under the same brand umbrella, similar to JustFab and ShoeDazzle. They do vary slightly in their selection of items, but there is significant crossover.
They also have different policies. Where Shein has a point system to gather larger discounts, Romwe gives the discounts upfront.
Is Romwe in the USA?
Romwe has five warehouse locations around the world: California, New Jersey, China, Dubai, and Belgium. This means that when you order from the website, you may receive an item from any one of these locations, depending on proximity and stock availability.
Where is Romwe located?
Romwe's main headquarters are located in China, but they have warehouse locations spread throughout the world.
Is Romwe Safe 2022?
Romwe is safe to shop with, but there are quite a few mixed reviews about quality and customer service. They currently have an F rating on the Better Business Bureau website, but they do not seem to be active in resolving issues and complaints sent to the BBB.
Who is Romwe owned by?
Romwe is owned by April Xie and is headquartered in China.
Is Romwe from China?
Romwe is based in China, but ships items from facilities located around the world.
Is Romwe safe for debit cards?
Romwe is safe for debit cards. They accept Visa, Mastercard, Maestro, Discover, American Express, and Diners Club, but they do not collect personal information or credit/debit card numbers.
For additional protection, you can also use PayPal to make a purchase.
Is Romwe a vendor?
Yes, Romwe is a boutique clothing wholesale supplier.
Why is Shein so cheap?
Shein can keep its prices low by outsourcing the production of their items to factories.
Is Romwe jewelry good?
Romwe has decent quality jewelry if it is properly cared for. It's not top of the line, but okay for everyday, casual wear.
Is Romwe an ethical company?
Romwe has procedures in place to produce items ethically and humanely and requires all of its suppliers to sign a letter of agreement to ensure these practices are held up in their locations. That being said, Romwe is a fast fashion brand and the app was banned in India for stealing its users' data and does not explicitly list the procedures that they use to ensure the ethical production of their products.
Why is Romwe bad?
Romwe is bad because of their production of fast fashion and the stealing of user data from the app. Though there is an ethics policy listed on their website, they don't have specifics of what this policy entails and the explicit enforcement of this policy.
Are Romwe swimsuits good quality?
Romwe swimsuit quality is mediocre. Romwe doesn't regularly have the best quality swimsuits. Cute, trendy designs and fits do not always make up for inconsistent sizing and poor quality fabric. There have been multiple complaints that the products do not match the photos for the listing.
Some of the swimsuits definitely go against this, though, and could last for a few seasons. Just make sure to check the measurements before you order to ensure the fit is correct.
Why is Shein bad?
Similar to Romwe, Shein is a fast-fashion company and has questionable ethical standards, though they do have ethics policies listed. They do not go into great detail as to what these policies are or how they are enforced.
Helpful Video Resources from Romwe Shoppers on YouTube
Rating: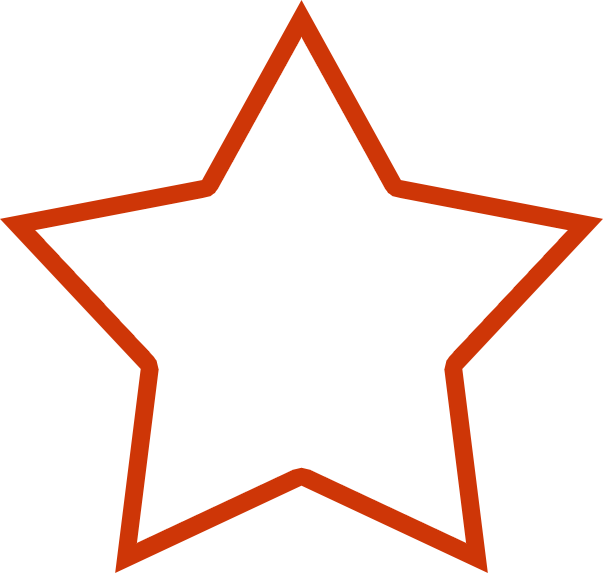 4 out of 5 stars