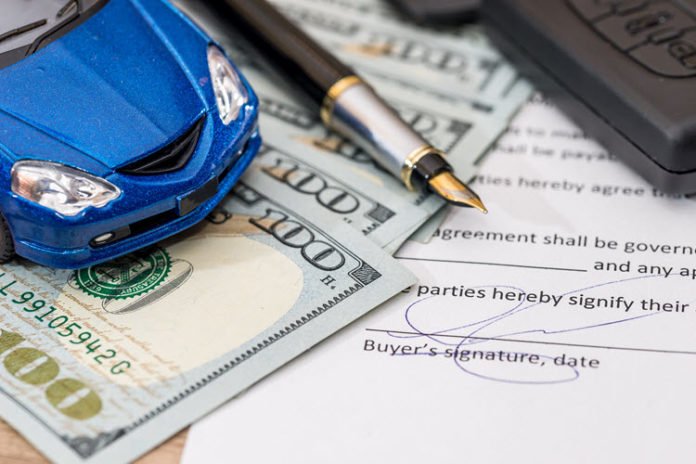 Last Updated on June 1, 2021 by Mark P.
Types of Auto Loans
So, you've decided to buy that new car.  Now you need to decide — how am I going to pay for this? The answer?  It's time to get an auto loan. But with so many choices, how do you decide? Let's take some time to go through the options.
1) Manufacturer/Dealer Loan
If you're buying a new vehicle, the chances are that the dealer will steer you toward the manufacturer's financing option.  This isn't always a bad thing — some manufacturers offer zero or near-zero interest loans for new borrowers.  Do your homework before buying, and you may end up with a nearly interest-free loan.  Note: Be sure to read the fine print though — sometimes the low-interest rate is only an INTRODUCTORY rate, or some fees apply.
2) Bank Loan
If the manufacturer or dealer offer isn't appealing, consider your bank.  Almost all banks extend auto loans, and they come with a variety of terms.  Similar to the manufacturer loans, your credit score will determine what rate you receive.  You can also shop around.  See what other lenders are offering.  If it's a better deal, show it to your bank.  They might be willing to match it.
3) Credit Union
If you are a credit union member, you may be in a position to land the best possible loan.  Credit unions are member-owned and not-for-profit.  As a result, they tend to offer lower rates to their members and more generous terms as well.  The national average auto loan rate is roughly 4.5% APR.  At credit unions, expect an average rate closer to 3.25% APR.  That sort of savings adds up.  If the purchase price of the vehicle is $25,000 and the loan term was three years, the credit union rate of 3.25% would result in approximately $500 in savings over the life of the loan.  In addition to the lower interest rate, credit unions tend to have lower fees.
Let's say you decide on the credit union option, but you're not a member.  Bear in mind, with more than 5,600 federally insured credit unions in the United States; you have options.  Start by researching local institutions that are accepting new applicants.  Often, credit unions accept new members based on their employment.
Have you worked in a hospital?  There are credit unions focused on healthcare workers.  Have you worked in a local, state, or federal government?  There are credit unions catered to government workers.  Are you a teacher?  There are credit unions for educators.  Did you serve in the military?  Many credit unions assist the veteran community.  Often, they allow family members to join too.
Once you join a credit union and open an account, their auto loans are available.  Frequently, setting up a direct deposit to fund your account and an automatic draft for your monthly payment will save you even more money on your loan.  Speak with a loan representative to get all the details.
After you've decided on a loan option, it's time to drive off in that new car!