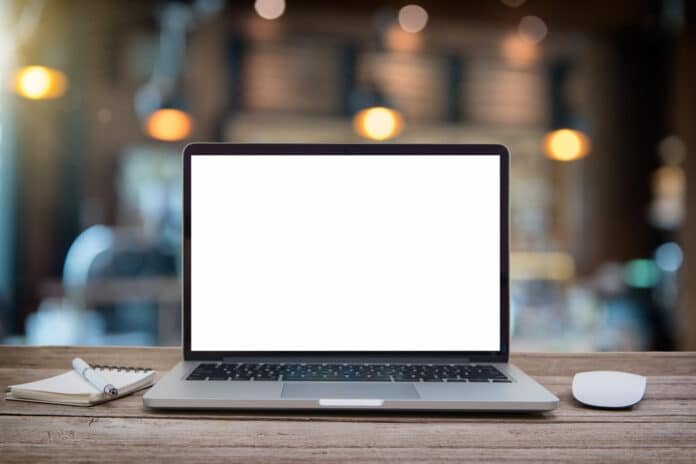 Last Updated on March 16, 2021 by Mark P.
Laptop Deals
Laptops are incredibly powerful pieces of technology, enabling people to work remotely or on the go. If you work from home, a laptop is an essential. Families need laptops to stay up to date with news, work, and household necessities. Students need a quality laptop to complete their schoolwork and stay on top of their course load. However, laptops can be pricey and the best laptop deals make them more affordable. Keep reading to learn more about the best laptop deals to find less expensive laptops.
Where to Get a Good Deal on a Laptop
With so many retailers offering laptops for sale, getting the best deal on a laptop might seem overwhelming. Here are some of the current deals available at eBay:
Oops! Something went wrong in loading products.
How much do laptops cost?
The price of your laptop will depend on the make, model, and features you choose. If you are shopping on a tighter budget, you can find a midsize laptop for about $300 to $700. You might be able to find less expensive options if you purchase a used or refurbished laptop. If you are looking for a lighter weight laptop that can replace your desktop computer at home or work, the average price range is $700 to $1500.
For professionals who travel frequently and need the ultimate option in portability and durability, high range laptops average between $1100 to $2200. These slim models weigh less than four pounds and feature longer battery lives for on-the-go travel and work. Gamers and multimedia professionals who need the best of the best in terms of graphics, memory, and processing power can expect to pay as much as $3300 for a more powerful laptop.
How can you find the best laptop deals?
To find the best laptop deals, it is important to shop around and compare your options. You may have a preferred model in mind, but you might be able to find a better deal if you keep an open mind. Determine which features you have to have for your laptop, including battery life, storage, processing power, and portability. Then, search for available laptops with those features. Compare pricing options across manufacturers and vendors to find the best laptop deals and determine if anyone offers special promotions or discount pricing.
What should you look for in the best laptop deals?
When looking for the best laptop deals, you may find pricing that is too good to be true. If you find a great deal for a laptop, be sure to check product reviews. See what other users have to say about the laptop to make sure it is reliable and durable. Also, pay special attention to deals that mention rebates or money-back guarantees. You may have to complete additional forms or mail in paperwork to receive the rebate.
New vs. Used Best Laptop Deals
In some cases, you can purchase a used laptop that works as well as a new model. Used laptops or refurbished laptops can cost less than new models, offering some of the best laptop deals. Make sure the laptop is in good working condition before purchasing it, and even "test drive" it yourself if possible. If you purchase a used or refurbished laptop, pay attention to the return policy to avoid a scam.
Used Laptops for Sale
For many people, a laptop is a necessity. Whether you rely on your computer for work, personal needs, or both, it can be difficult to imagine life without it. If your laptop breaks or you are looking to upgrade, you might be interested in used laptops for sale. Laptops can easily get very expensive, and used laptops for sale offer more affordable options. Used laptops are also a great option for kids and teens. You can save money while they learn how to take care of an expensive piece of technology.
Average Price of Laptops
New laptops can be quite pricey. In 2019, sales data showed that the average laptop buyer spends about $700 on a new computer. While some buyers spent less, others spent considerably more. Apple is one of the best-known brands for laptops, and their MacBook products range from $899 to $2599. Dell, another popular brand for laptops, starts at $319 but quickly increases in price. Other well-known brands include Lenovo, ASUS, HP, Acer, and Microsoft.
The price of a new laptop depends on the features and capabilities included. Laptops with more storage or longer battery life capacity may cost more. Certain colors or finishes can differ in price, and add-ons like accessories can increase the cost as well.
Should you buy used laptops for sale?
Laptops are not cheap. If you want to find a high-quality machine without paying a very high price tag, you may search for used laptops for sale. Buying used can help you save money and get a better machine than you could afford new. While buying used laptops for sale is a good idea for some, there are some considerations. Here's a checklist to be used prior to purchasing a used laptop:
Is the laptop used or refurbished? Used laptops are sold from one user to another. Refurbished laptops return to the manufacturer for repair and certification. A refurbished laptop typically functions as well as a new laptop.
Does the laptop come with a warranty? You can avoid getting scammed by asking for a warranty or return policy if the device does not work.
Is the laptop in like-new, working condition? Verify for yourself that the laptop functions as it should.
How long is the battery life? For some used laptops for sale, the battery may need to be replaced for optimal battery life.
Is the laptop durable? If you find a model that is known to withstand wear and tear, a used laptop can be quite reliable.
Is the laptop scratched or scuffed? Noticeable marks and damage on the outside of used laptops for sale may indicate that there is damage on the inside as well.